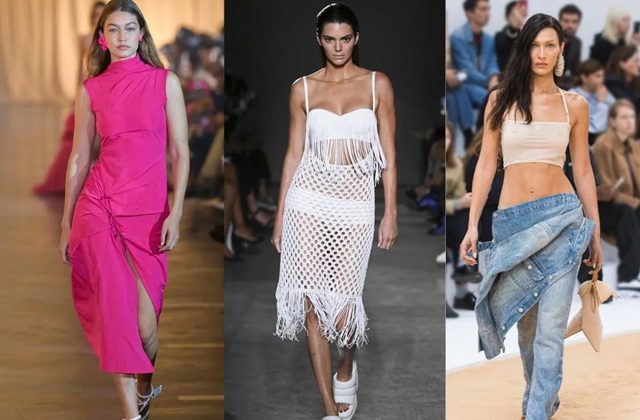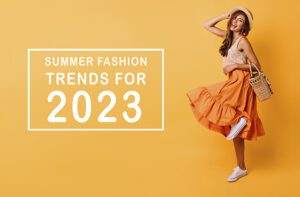 If you want to be updated on top of the latest trends, it's never too early to start planning your summer wardrobe. With that in mind, we've rounded up eight must-have summer fashion trends for 2023 that will have you looking chic, stylish, and on-trend. From bold prints to sustainable fabrics, these trends are fashionable and environmentally conscious. So, whether you're planning a beach vacation or a backyard BBQ, add these Wojas must-have summer fashion trends to your shopping list.
15 Must-Have Summer Fashion Trends for 2023
Vibrant Colors:

Expect a surge of vibrant and bold colors on the runway and in summer fashion collections. Shades like electric blue, fiery red, sunny yellow, and tropical green will likely dominate this season.

Statement Sleeves:

Dramatic and exaggerated sleeves are expected to be a popular trend. Look out for billowy, puffed, or ruffled sleeves on blouses, dresses, and tops, adding a touch of drama and femininity to your summer wardrobe.

Wide-Leg Trousers:

Wide-leg trousers return, offering a relaxed and comfortable alternative to skinny jeans. You can expect them in lightweight fabrics and vibrant prints, perfect for creating effortless yet stylish summer looks.

Sheer and Translucent Fabrics:

Sheer and translucent fabrics will continue to be popular for creating a sense of lightness and ethereal elegance. Whether it's a sheer blouse, a translucent skirt, or a flowy dress, these fabrics add romance to your summer outfits.

Floral Prints:

Floral patterns are a timeless summer trend. In 2023, expect to see bold, oversized florals and delicate, ditsy prints. Floral patterns will adorn dresses, blouses, skirts, and accessories, adding a fresh, feminine touch to your summer wardrobe.

Sustainable Fashion:

With increasing awareness of environmental issues, sustainable fashion will continue to gain prominence. Purchasing clothing made of eco-friendly materials like organic cotton, hemp, or recycled fabrics is a good idea. The brands that set sustainability and ethical production as a top priorities will lead this trend.

Headscarves and Hair Accessories:

Headscarves and hair accessories are set to be a major trend in the summer of 2023. Whether you choose a colorful silk headscarf, a statement hairpin, or a stylish hat, these accessories will elevate your summer outfits and add a touch of retro charm.

Sporty-Inspired Pieces:

Athletic-inspired fashion continues to be popular. Look for sporty details like mesh inserts, striped trims, and drawstring closures on dresses, skirts, and tops. These elements bring a casual and energetic vibe to your summer wardrobe.

Asymmetric Hemlines:

Embrace asymmetry with skirts and dresses featuring uneven hemlines for a modern and edgy twist.

Statement Sunglasses:

Make a bold statement with oversized or uniquely shaped sunglasses in vibrant colors or interesting patterns.

Waist Bags:

Stay hands-free and stylish with waist bags, also known as belt bags or fanny packs, as a practical and trendy accessory.

Ruffled Details:

Embrace femininity with ruffled details on blouses, skirts, and dresses, adding a playful and romantic touch.

Tie-Dye:

Embrace the tie-dye trend with colorful and psychedelic patterns on dresses, tops, and loungewear for a fun and carefree summer look.

Neon Accents:

Incorporate neon colors into your outfits through accessories like belts, shoes, or statement jewelry for a pop of color.

Statement Belts:

Cinch your waist and add a fashionable touch to your outfits with statement belts featuring bold buckles or unique designs.
Final Words
Remember, fashion is subjective and personal, so mix and match these trends according to your style and preferences. The most crucial aspect of dressing is to choose clothes that you feel good in.