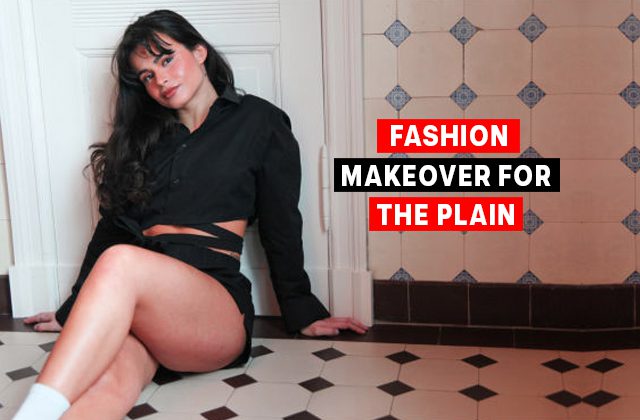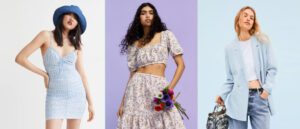 Fashion has always been about (re)inventing your personality, making a statement, and sticking out from the crowd. Sometimes, though, there is this one forgotten item. We fall in love with that one piece of clothing. We put together that outfit that makes us feel more confident. It is a quiet witness to a change of body, mind, or style, lying in the dark corner at the back of our closet. It may be old, may be broken, or it may still be brand new with the tag on.
It's time to deal with that corner. Additionally, creativity is the foundation. It is a force from which everything can continually arise. Whatever the case, individuals with a broader perspective can improve that piece of clothing in the back of your closet.
H&Mbeyond. Together, REVIBE, the fashion upcycling platform, and H&M Central Europe's Innovation lab in Berlin will explore the mystique of upcycling. Together, they/we posed the following query to makers and artists from the fashion design industry who believe in the potential of fresh beginnings: "How can an unloved garment be transformed into a fashionable it-piece?"
Olli Hull, Shackled, Duo, and Age Paris designers* responded to this request with distinctive re-designs crafted with exceptional artistry, passion, and ingenuity. The outcome is a unique street fashion collection equally as special as the designers.
The street-fashion pieces are ideal for fashion-conscious people who wish to stand out since they combine patchwork techniques, hand-painted ensembles, and vibrant prints.
100 basic H&M YOURS men's shirts in the colors white, white dotted, blue, black, and grey that are 100% certified organic cotton served as the collection's starting point. The high-quality shirts were in fine shape, but because of the customized size and fit, they were returned and were not appropriate for resale. The designers had complete creative control over their collections. Although H&Mbeyond supported the production, REVIBE and the designers will receive 100% of the proceeds.
The collaboration helps to investigate ideas and solutions to reduce waste and the requirement for new materials by upcycling these shirts.
The patterns and assortment of H&M are the epitomai of how innovation, creativity, and sustainability can come together to produce something truly unique. The street-style pieces the designers created prove the value of invention and the strength of teamwork in the fashion business.
The line is reasonably priced, making it available to many buyers looking for trendy, eco-friendly it-pieces. All money raised will be sent to REVIBE and the designers.
Some Tips to Style Plain Look 
If you're looking for a fashion makeover to enhance your style, here are some tips to help you transform your plain look into a more fashionable and confident one:
Find Your Style:

Identify the style that resonates most with you. Browse fashion magazines, Pinterest, or even take inspiration from celebrities or influencers to discover the looks that you find appealing. This will give you a starting point to build your new wardrobe.

Play with Colors and Patterns:

Incorporate more colors and patterns into your outfits to add interest and personality. Experiment with various combinations to find what works best for you. Start with subtle patterns like stripes or polka dots and gradually move on to bolder prints like florals or animal prints.

Accessorize Thoughtfully:

Accessories can completely transform an outfit.To give your outfit a trendy edge, experiment with bold necklaces, scarves, caps, belts, and bags. Your dress is improved with accessories, which also highlight your personal flair.

Pay Attention to Fit:

Ill-fitting clothes can make even the most stylish pieces look unflattering. Make sure your clothing fits properly and enhances your body type. Making sure your clothes fit precisely can have a big impact on how you look.

Experiment with Layers:

Layering can add depth and dimension to your outfits. Try pairing a basic top with a cardigan or a denim jacket, or layer a dress with a belt and a lightweight sweater. This technique allows you to mix and match different pieces and create stylish and unique combinations.
Use these H&M ideas and adapt them to suit your individual preferences. Have fun exploring different styles, be bold, and step outside your comfort zone.