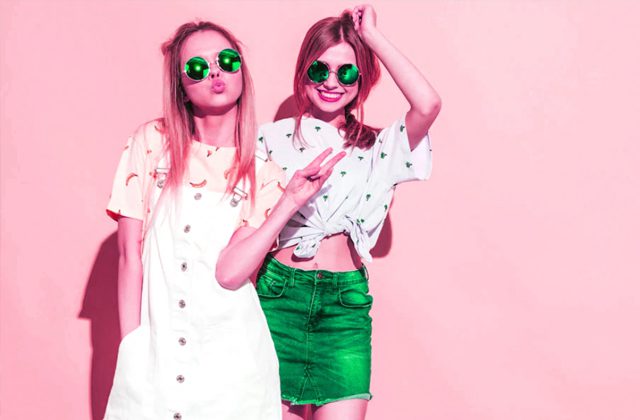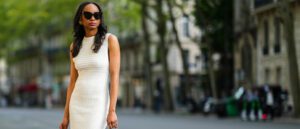 In the summer, comfort and ease are more important than trendy cuts. Focusing on light, airy clothing, the makeup of which is not without significance, will make hot days simpler. What else deserves consideration outside the cut? The material from which summer clothing is constructed is crucial. In Greenpoint, we emphasize viscose and linen this summer. Learn why wearing viscose and linen clothing is worthwhile, the newest trends, and how to mix style with environmentally friendly choices. See our linen and viscose summer clothing to find the ideal summer look that will keep you cool even on the hottest days. Prepare yourself for motivation and useful advice!
What is linen, and why is it ideal for the summer?
Fabrics derived from flax plant fibers, such as linen, are made naturally. There are many benefits to using linen as a fabric in clothing.
Excellent moisture absorption capabilities make it comfortable to wear. Lightness and airiness best describe it. Linen helps the skin breathe because of its design and capacity to let air through, ensuring freshness even on the warmest days. You can prevent the uncomfortable sensation of warmth and moisture retention on the skin by dressing in linen.

Since linen is light and airy, it is ideal for summer clothing. Clothes made of linen have a loose, airy quality that promotes freedom of movement and a sense of lightness. This includes dresses, skirts, blouses, and pants. You will feel cool and comfortable while maintaining your fashionable appearance.

Additionally, strong and long-lasting linen makes for long-lasting clothing.
Additionally, linen is a natural substance that is gentle on the skin, hypoallergenic (less likely to aggravate allergies or skin rashes), and eco-friendly (a natural substance that is gentle on your skin and the environment).
It is also important to note that linen has a timeless appeal that complements various styles. It is appropriate for everyday wear as well as more formal events. Clothes made of linen never go out of style and have an authentic, natural feel that adds charm and originality. Linen from Greenpoint is a great option for ladies who value fashion and usefulness in summer styling.
Linen suit in the summer edition
Do you want to look fashionable throughout the summer but don't want to wear long trousers and warm jackets? Choose a Greenpoint summer suit with shorts made of linen and viscose for a stylish look. These components give the suit light, airy, and elegant quality, making it ideal for warm days. The composition's linen component adds a rustic appeal, and the dense component gives it a delicate, silky feel.
Do you enjoy traditional hues? Select the beige one. Additionally, pick a bold orange to infuse your stylizations with vigor. Such a summer suit is a fantastic option for women who appreciate comfort, style, and originality in casual or professional attire. Consider matching your look with woven bags or sunglasses that will offer summer charm.
What are the characteristics of viscose, and why do we suggest using this fabric for summer fashions?
Viscose is manufactured artificially from cellulose, a natural raw material from trees. Due to the following characteristics, viscose is a common fabric in summer women's stylizations:
It is breathable and light, making it ideal for hot days. Even in the hottest temperatures, viscose offers relaxation and freshness due to its structure and air-permeable qualities.

Excellent moisture absorption qualities are exhibited by viscose. This material may absorb and throw Your skin's moisture away, keeping you dry and comfortable all day. This is particularly crucial since the skin can sweat more in the summer.

The soft and silky touch of viscose is another benefit. The appearance is made elegant and feminine by the smooth feel and appearance. The viscose is ideal for summer events or evening outings because it has a natural shimmer that adds glamour and sophistication.
Additionally, viscose is a simple material to maintain and iron, making it simpler to keep clothing in good shape. Additionally, it comes in a huge selection of patterns, colors, and cuts, opening up a vast range of stylistic options.
Since viscose is made of natural cellulose, it is very gentle on the skin. Since Greenpoint material does not irritate or trigger allergies, even those with sensitive skin can use it.
The benefits of wearing viscose in the summer are numerous. It offers relaxation, lightness, and freshness on warm days while enhancing the styling's grace and femininity. It is a valuable material to have in your closet for casual wear and summer events.
Bet on Dresses
Dresses made of viscose and linen are really popular this summer. These two materials combine to provide a fashionable ensemble that is also practical for hot weather. In addition to being cozy, dresses made of viscose and linen also flatter the figure superbly by highlighting its feminine contours. These dresses provide various styling options, both for informal meetings and summer parties or nighttime outings, thanks to the range of designs, cuts, and lengths. It is necessary for any fashionable woman who wants to feel comfortable and look chic throughout the summer.
Summer blouses and shorts
Clothes of viscose and linen also include tops, blouses, and shorts. Create your Greenpoint summer look by picking your favorite.