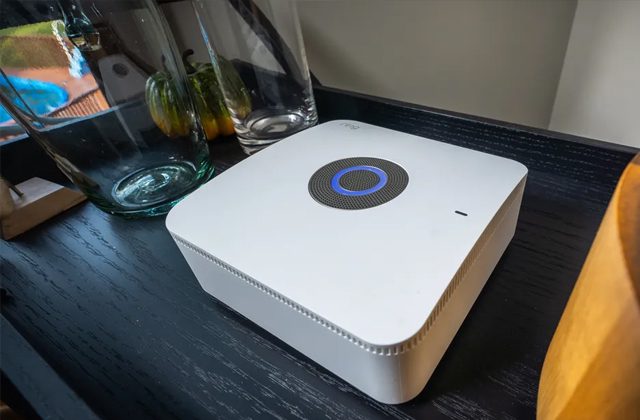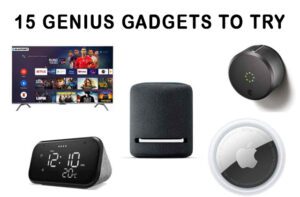 In today's world, technology has taken over our lives, making everything easier and more efficient. The idea of a "Smart Home" is one of the biggest developments in this area. With the help of various smart gadgets, you can now automate and control almost every aspect of your home, making it more intelligent and energy-efficient. In this blog post, Homepro compiled a list of 15 smart gadgets you need to make your home a 'Smart Home.' These tools make your daily activities more convenient while also enabling you to cut costs and lower your carbon footprint. Let's explore the world of smart homes now and see how these devices can change the way you live.
15 Genius Gadgets to Try for Smart Home
Creating a smart home involves incorporating various devices and technologies to automate and enhance your living space's different aspects. Here are 15 smart gadgets that can help transform your home into a smart home:
Smart Speakers:

Devices like Amazon Echo or Google Home can act as the central hub for your smart home, allowing you to control other devices using voice commands.

Smart Thermostat:

A smart thermostat, such as Nest or ecobee, learns your temperature preferences and adjusts the heating and cooling accordingly, saving energy and enhancing comfort.

Smart Lighting:

Smart bulbs like Philips Hue or LIFX can be controlled remotely via a mobile app or voice commands, allowing you to set schedules, adjust brightness, and even change colors.

Smart Security Cameras:

Devices like Ring or Arlo provide live video monitoring of your home, with features like two-way audio, motion detection, and smartphone alerts for added security.

Smart Locks:

With smart locks like August or Yale, you can lock and unlock your doors remotely using a smartphone app or integrate them with other smart devices for automation.

Smart Doorbell:

Video doorbells like Ring or Nest Hello allow you to see and speak to visitors remotely, receive motion alerts, and monitor your front door from anywhere.

Smart Smoke and Carbon Monoxide Detectors:

Devices like Nest Protect can detect smoke and carbon monoxide, send alerts to your smartphone, and even provide early warning alerts.

Smart Blinds and Shades:

Motorized window coverings, such as those offered by Lutron or Somfy, can be controlled remotely, programmed to open and close at specific times, or adjusted based on sunlight.

Smart Appliances:

Appliances like smart refrigerators, ovens, or washing machines, such as those from Samsung or LG, offer advanced features and remote control options via smartphone apps.

Smart Vacuum Cleaners:

Robotic vacuum cleaners like iRobot Roomba or Neato Botvac can automatically clean your floors, navigate obstacles, and even be controlled remotely using a mobile app.

Smart Sprinkler Systems:

Wi-Fi-enabled irrigation systems like Rachio or RainMachine can adjust watering schedules based on weather conditions, saving water and optimizing plant health.

Smart Garage Door Opener:

Devices like Chamberlain MyQ or Nexx Garage allow you to control and monitor your garage door remotely through a smartphone app, with features like real-time alerts.

Smart Power Outlets:

Smart plugs, such as those from TP-Link or Belkin Wemo, can turn any standard outlet into a smart outlet, allowing you to control and schedule connected devices.

Smart Home Security System:

Comprehensive security systems like SimpliSafe or ADT offer a range of sensors, cameras, and professional monitoring to secure your home against intrusion.

Smart Entertainment:

Devices like smart TVs, streaming media players (e.g., Apple TV or Roku), or audio systems (e.g., Sonos or Bose) can be integrated with voice assistants to seamlessly control your entertainment experience.
Final Words
These are just a few Homepro smart gadgets that can enhance your home's functionality and convenience. Numerous different smart gadgets are available on the market to research and include in your smart home ecosystem, depending on your unique needs and tastes.