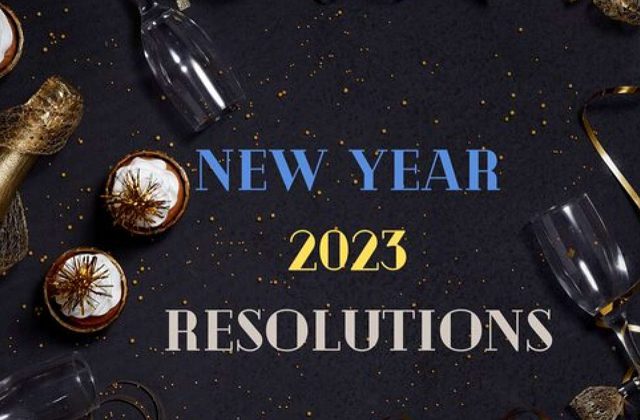 Personal development refers to the three personality facets—social, intellectual, and emotional—evolving together. Through personal growth, we improve our habits, behaviors, knowledge, wisdom, abilities, and virtues. Personality development enables us to achieve our ideal degree of maturity, increase our life's usefulness and intelligence, and become fully formed with all of our rough edges smoothed off.
It enables us to perform at our highest level, enjoy life to the fullest, and succeed in everything we do to the best of our abilities. The advantages of practicing this art are numerous. It will manage stress, resolve disagreements, and enhance our time management, conversational skills, and decision-making abilities. Still, we'll also be able to develop emotional intelligence, cultivate empathy for others, and raise our social IQ.
Comparing the last year's developments, it is time to get ready for success in personality development. By reviewing their previous year's resolutions, incorporating some of them into the current list, and adding some more, we are preparing ready for the new year. Making the same tired, clichéd New Year's resolutions serves no use. This year, let's come up with something fresh and original.
Make sure the majority of your resolutions are focused on developing your personality. Pick resolutions that align with your beliefs and preferences to stay motivated.
Personality Development On The Physical Hemisphere
Exercise and yoga should be done at least three to five times weekly.
Get six to eight hours of relaxing sleep.
Eat well and drink the recommended amount of filtered water.
Pranayama should be learned and practiced regularly. Under the guidance of a professional, pranayama can be extremely beneficial if you have a specific medical issue.
You could develop your expertise in dancing or sports to stay in shape and be healthy.
Personality Development On The Social Hemisphere
Learn a new language to improve your linguistic abilities.
Participate in a class to receive training in public speaking.
Increase the time you spend with your partner, parents, and friends.
During a chat, practice paying close attention. Then, make a step to improve your communication skills.
If you are an introvert, learn to play outdoor games.
Maintaining a disciplined lifestyle can improve your way of life and streamline your cognitive processes.
Personality Development On The Emotional Hemisphere
Emotional personal development.
Develop and cultivate a daily attitude of thankfulness.
Expect nothing from life. Only accept.
Put your mental health above anything else in your life.
Personality Development On The Mental Hemisphere
Take 20 to 30 minutes out of your busy daily schedule to read a self-help book.
During your ride to work, listen to audiobooks.
Participate in a personal development class or online course.
Learn new things by reading books on various subjects.
To keep your activities under control, perform crossword puzzles and brainteasers in your free time.
Personality Development On The Spiritual Hemisphere
Increase the frequency of your morning walks to reflect and explore the area for ideas.
Chant your prayers every day without a skip.
A minimum of 20 minutes to 30 minutes of daily meditation is required.
Scriptures and literature by outstanding seers should be read and consumed.
Discuss your faith with your family's elders or other knowledgeable individuals who can inform you of the rules to abide by.
Adopt a moral code and values, then modify them to fit your way of life. Life has meaning because of values and virtues. Continue using them in every circumstance you encounter.
Miscellaneous Interesting Ideas
Follow a to-do list.
You can go on a single or partner tour, depending on your preference.
Limit the usage of TV and social media.
Just concentrate on the task at hand that you find challenging.
Pick a new hobby you enjoy, and train yourself in it.
Get up early regularly.
Take some time to think critically about who you are.