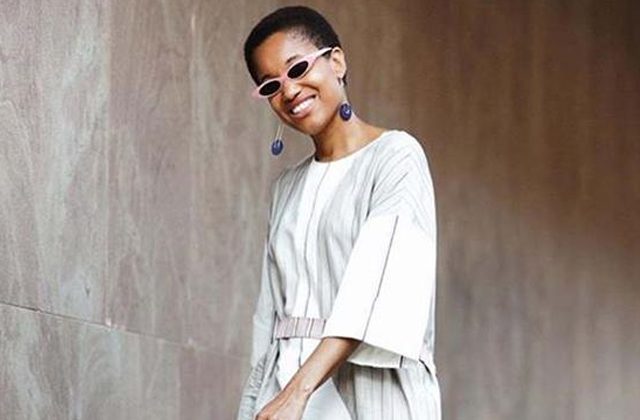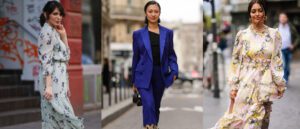 Baptism is a special occasion where each component—from the ceremony to the decorations to the clothing worn by visitors and parents—plays a significant role. When attending a christening, do you need to look attractive and appropriate for the occasion? Here are some Wojas ideas for baptism stylizations for both the mother of the baptized kid and the guests.
STYLING FOR BAPTISM – SUGGESTIONS FOR GUESTS
Do you have a baptism event scheduled? Comfort and elegance should be combined when dressing for this occasion. The best bet is to go with timeless pairings, but the christening costume can still be maintained up to date with fashion.
CLASSIC STYLING WITH A DRESS
How should a guest dress at a baptism? The greatest option is to go with an attractive yet understated style. A classic knee-length dress in muted, pastel colors will be a great option. Nude-heeled sandals are an outstanding shoe option for the dress that will highlight the styling's elegant nature.
WOMEN'S SUIT
How should you dress for a baptism if you want to be stylishly current? Invest in a mint or pastel pink women's suit this season; it's a surefire hit! Women's loafers or pumps with a delicate heel and a bare handbag on a delicate chain might finish the look. 
STYLING FOR HOT DAYS
If it's extremely hot and you're unsure about what to wear as a guest to a christening, we suggest accessorizing with a maxi dress in a pastel color. Adding a braided bag, which is in current style, will give your outfit a delightful stylization. High-heeled sandals will wonderfully complete the ensemble. You can select a model with a wider post for increased comfort because the leg will have a more sturdy platform. This season, sandals with exquisite embellishments are in. We notably suggest Wojas models with delicate buckles because they will brighten up the style overall.
WHAT TO WEAR FOR A BAPTISM? OUTFITS FOR THE MOTHER OF THE CHILD
How should a mother dress for baptism? It is not just a special day but also an emotional one for the mother of a baptized kid. It is advisable to pick an outfit that will be both stylish and comfortable in this situation. 
STYLE WITH A MAXI DRESS
How to dress for the baptism of your child? It would be ideal to wear a long, light dress in a pastel hue or a beige-colored shade made of airy fabric. Pick breathable clothing that will keep you at ease. Choose stylish yet comfortable footwear for this—ballet flats or sandals with a tiny heel, for instance. The Wojas sandals with the platform will also be the ideal complement to the maxi dress. They will not only elegantly highlight the design as a whole but also offer the comfort required on this significant day. In addition, this season's must-have footwear includes wedges and platforms. We advise delicate jewelry and a modest, classy purse as the ideal finishing touches for styling when it comes to accessories. 
BOHO STYLE SET
If you're unsure what to wear, pair a shirt with a skirt for your child's baptism. Such ensembles are hot right now. For this kind of event, a delicate boho-style shirt paired with a flowy pencil skirt is ideal. Flat-soled sandals with decorative stripes or cozy ballerinas in a nude color can complete the ensemble. 
WOMEN'S SUITS AND LOAFERS
A suit is a need in our recommendations for moms getting ready for baptism! This is one of the year's most obvious trends, and christenings are a fantastic occasion to capitalize on. It is advisable to select a suit in a bright, pastel color for a child's baptism. On warm days, you can count on a suit-pant-based look that includes a shirt, loafers, and loafers. A baguette bag, which is in style this season and is fashionable and well-packed, can finish the look.
CLASSIC AND ELEGANCE
If you value class and elegance, how should you dress at a child's baptism? A fitting midi-length dress must be included in our list because it will look stunning with high heels. Women who enjoy wearing high-heeled shoes will love this highly feminine look. On such a significant day, remember that comfort is just as vital. Delicate jewelry and a handbag on a chain are the ideal additions to such an outfit.
Final Words
We hope that these tips may ease your concerns concerning baptism attire. We suggest sticking with traditional and basic stylings for this particular occasion. Choose muted colors, avoid busy patterns, and, most importantly, wear comfortable shoes.