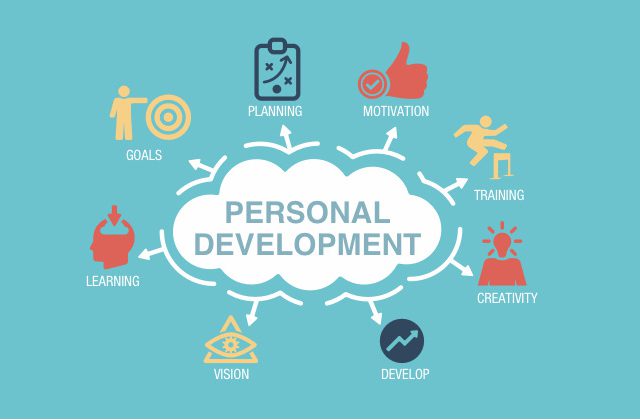 Enhancing your skills will enable you to go forward and reach milestones like work promotion. To advance in your career, you must perform well at work and outside of it. You can gain many advantages from personal growth, like being challenged to step beyond your comfort zone and being motivated. Here are some suggestions for personal growth that you should consider if you want to advance in your job.
Top 5 Personal Development Tips To Advance Your Career
Set Personal Goals
Setting objectives is essential to help you understand what you want and when you'd ideally like to achieve it. Additionally, it will encourage you to be honest and put in your best effort. By setting personal targets, you can plan your development and the skills you want to learn to further your profession.
Your long-term objectives should be written so you can quickly refer to them, remember them, and check them off as you complete them. Making them easier to handle helps to divide them into smaller goals. Finally, every time you reach one of these objectives, remember to congratulate yourself and keep going.
Identify a mentor
The guidance and inspiration you receive from a mentor can help you improve and inspire you to aim higher. Find someone who is an authority in your industry or has completed the achievements you most admire. Being a great mentee requires being willing to put forth some effort, patience, and curiosity. Mentoring might be official or casual, depending on who is available and what suits you most.
Read widely
Reading is a fantastic way to extend your scope and grow. Reading is a terrific way to pass the time, but it also relieves tension, allows you to gain knowledge from other people's experiences, and improves your language skills.
Make time to read various books about other people's lives and literature about your expertise. Even if you do it for short while each day, developing this habit will help you become more mentally sharp. It might be a paperback, an audiobook, or an electronic book. As you read, you can go further by keeping a notebook of your ideas and any lessons you learn. You can always refer to them in this way.
Network as much as you can
Your personal development depends on networking, both inside and outside of your place of employment. In addition to exposing you to any potential job opportunities relating to your planned career path, doing this will assist you in developing long-lasting relationships. To surround yourself with positive and like-minded people, you can network offline and online.
You may make connections with professionals in your sector using websites like LinkedIn. In your area of interest, you can also join organizations made up of a variety of people. Expanding your network will make it simpler to collect references if you need them, which might help you land a wonderful job. Set a goal to make at least ten new relationships through networking each year.
Appreciate the feedback
You can pinpoint any areas you need to work on with the help of feedback. You can ask your coworkers, bosses, and even friends to give you a character assessment and recommend how you might improve. It might be challenging to take constructive criticism, but it can also be helpful. It would be beneficial if you kept in mind that criticism isn't always a personal attack. Therefore, you shouldn't misinterpret it. This way of thinking will strengthen your determination and assist you in deciding which criticism to use to advance your professional goals.
Final Words
The first step in career advancement is accepting personal responsibility for your development. As you put this advice into practice, keep in mind that personal development is a worthwhile effort that takes time. So, while you may stumble along the way, strive to remain focused and establish goals to serve as a road map and source of motivation.