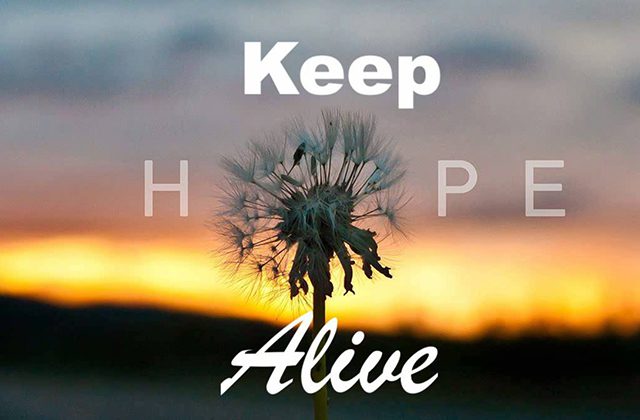 A strong motivator like hope may help us get through even the most difficult times. It seeds us with confidence and motivates us to keep moving despite whatever comes our way.
Hope is our motivation to bring about the things we hope will happen. Hope is essential to our happiness because it serves as a trigger to lessen our sense of hopelessness and distress. Encouraging us to think, feel, and act in ways that result in positive outcomes, helps us open up to a more promising future.
But hope can be temporary, just like most wonderful things. So, whenever your hope starts to fade, remember these essential tactics to keep it alive.
6 Key Strategies to Keep your Hope Alive
Surround yourself with positive and supportive people.
Keep a close-knit group of thoughtful, upbeat, and encouraging friends and family members. You will feel good, have less stress, and have a new perspective on life if you encourage others.
Do activities that make you happy.
Spend time pampering yourself by engaging in activities that uplift and nourish your spirit. Make sure to choose tasks leading to a happier, healthier lifestyle.
Spend some time being grateful for your many blessings and the natural beauty you are surrounded by. Enjoy even the tiniest pleasures, such as a stunning sunset, a friend's hug, or some quiet time reading a good book.
Value your strengths and achievements.
Recognize the sacrifices you have made to achieve your accomplishments over the years. Congratulate yourself on being a powerful, capable person who deserves the best in life.
Take care of your health and well-being.
Success is measured by your healthy lifestyle. Get enough rest, eat well, exercise frequently, and engage in yoga or meditation.
Execute a course of action.
The doorway to better things is positiveness, but how you get there is all up to you. To proceed, consider your options and carry out a plan of action to get you where you want to go. Moreover, also make a backup plan and prepare for the worst.  Create a plan that includes easy stages to carry out a workable course of action.
Keep an eye on your progress while you carry out your plan, and be prepared to make adjustments as necessary. Be adaptable, practical, and focused.
Final Words
Indeed, it is not easy when going through difficult times, but you can achieve a better tomorrow if hope is your motivating factor. So take the initiative and have faith. Then, you won't regret doing it.